Skagit River Alliance Letter to U. S. Senators Cantrell and Murray, U. S. Reps Larson, Kilmer, Jayapal, Schrier, Smith and Heck
Nov. 4, 2020, midnight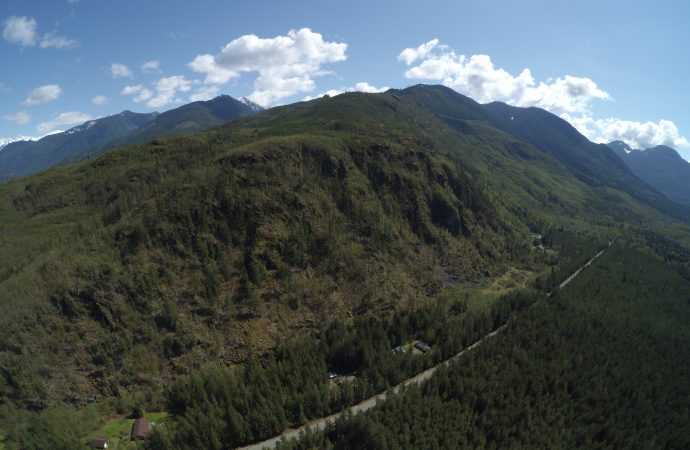 The following letter from the Skagit River Alliance was sent to U.S. senators and representatives on May 29, 2019. These were the elected representatives who recently expressed opposition to the proposed Imperial Metals mine at the headwaters of the Skagit River in British Columbia. The letter thanks the politicians for opposing mining at the headwaters of the Skagit and directs their attention to the threat we face by a proposed industrial quarry mine near Marblemount. Marblemount residents Andrea Weiser and Jose Vila, members of the Board of Directors of Skagit River Alliance, did an excellent job describing the many devastating impacts of the proposed Marblemount quarry.
Recipients:
U.S. Senator Maria Cantwell, U.S. Senator Patty Murray, U.S. Congresswoman Suzan DelBene, U.S. Congressman Rick Larson, U.S. Congressman Derek Kilmer, U.S. Congresswoman Pramila Jayapal, U.S. Congresswoman Kim Schrier, U.S. Congressman Adam Smith, and U.S. Congressman Denny Heck

Copy to:
Washington Governor Jay Inslee; Council Chairwoman Jennifer Washington, Upper Skagit Indian Tribe; Council Chairman Brian Cladoosby, Swinomish Indian Tribal Community; Council Chairman Benjamin Joseph, Sauk-Suiattle Indian Tribe; Mitchell Johnson, USACE, Contracting Officer; David Boone, USACE, Contract Specialist for MCR Jetties; Skagit County Commissioners Lisa Janicki, Ron Wesen and Ken Dahlstedt; City of Seattle Mayor Jenny Durkan
Skagit River Alliance
May 29, 2019
Re: Proposed Devastating Mine along the Skagit River within Washington
On behalf of Skagit River Alliance (SRA) members, thank you for expressing your opposition to the proposed Imperial Metals mine at the headwaters of the Skagit River in British Columbia. Our citizens' group was impressed that you recognized and took a stand on the devastating impacts that a mining operation of this magnitude could have along the entire watershed. Skagit River Alliance is a non-profit corporation created to represent the values, concerns, and overall sentiment of eastern or "upriver" Skagit County community members, particularly in and around Marblemount, Rockport, and Concrete. Our purpose is to educate and advocate for Skagit River communities and the watershed.
As residents who love the Skagit River Valley we also strongly oppose the Imperial Metal mine because of the devastating impacts it could have along the entire Skagit River. We are equally concerned about a proposal to mine asbestos-bearing rock in Skagit County, Marblemount, Washington. This large-scale quarry would also seriously threaten the tourism and recreation economy, natural and cultural resources and human health. We encourage you to review and track this separate but equally concerning mine, proposed by Kiewit Infrastructure Corporation to supply jetty stone for Columbia River jetty rehabilitation.
As we reviewed the detailed project proposal and permit documents for the Marblemount Quarry your concerns grew to a level of shock due to the magnitude of proposed activities and potential detrimental effects on health of humans, wildlife and fish, natural and cultural resources, tribal treaty rights, safety of roads and bridges, and our local economy for a 100-year permit period. Our economy relies on tourism, and recreation opportunities. We recognized that this type of operation is incompatible and would have immediate and long-lasting effects that could completely erase the good work of multiple state and national agencies, Washington Treaty Tribes, and nonprofits and partner groups who have expended a great deal of effort and funds to restore and rehabilitate salmon and wildlife habitat, track water and air quality, and encourage responsible recreation and economic solutions in this region of Washington. In the initial public comment period for the Skagit County Notice of Proposed Development Application, 724 comments were received by hundreds of individuals and groups. This is a high level of engagement for a quiet rural corner of Skagit County. As we write this letter, we are cautiously optimistic that Skagit County will require a detailed SEPA Environmental Impact Statement (EIS) to bring the issues and risks to light.
You have expressed the potential detrimental effects to state resources from copper and goldmining at the Skagit headwaters in your letter to Secretary of State Mike Pompeo. As quoted from your letter, "This proposed mine in the Skagit River headwaters could negatively impactWashington state's tourism and recreation economy, the public health of citizens, and our state's cultural and natural resources, including economically and ecologically valuable fish populations that are dependent upon the health of the transboundary watershed." We appreciate your recognition that water pollution entering the Skagit River from the headwaters could harm the fisheries as far downstream as Puget Sound and threaten recreation on the Skagit River. The same types of concerns apply for the Marblemount Quarry proposal. Additional concerns, beyond the Imperial Metals mine situation, include impacts to residents living in the immediate area surrounding the proposed mine site and damage to county and state roads. These would be far beyond anything ever approved in the Upper Skagit Valley.
Industrial-scale rock mining is a highly disruptive operation, therefore local impacts and a cascade of additional problems from spreading contaminants through air, water, and transport are extremely important to consider to avoid undue damage to the ecosystem and health and livelihoods of citizens and communities.
As an example, mining in asbestos-bearing deposits in Libby, Montana has taken hundreds of lives of miners and the broader community and devastated the remaining population in that community. Natural geologic hazards in Everson, Washington puts citizens at continued risk of asbestos exposure. We encourage you to review these two superfund cleanups we believe are relevant.These examples have helped us to develop clear foresight of the serious health risks to our community if mining were permitted. Skagit County identifies naturally-occurring asbestos as a geologic hazard and the rock the project proponent wants to obtain contains actinolite (i.e.,asbestos mineral). The Marblemount site has been identified as geologic-hazard critical due to steepness and instability. These combined risks make blasting and mining rock there an unreasonably unsafe endeavor.
Citizens of the small communities along the upper reach of the Skagit River take pride in the peaceful beauty, bounty, and diversity of fish and wildlife, clean air and clean water, and are committed to protecting them. Understanding the context of the proposed site–a peaceful forested landscape with people's treasured homes in close proximity to the quarry site, situated at the gateway to national park and national forest lands and designated wilderness areas, is just as important as recognizing the potential for downstream effects. This section of scenic Skagit River hosts the largest migratory eagle population in the lower 48 states due to the diverse salmon population. Other threatened, endangered, listed and protected species would be directly impacted because they currently live in, forage, and nest in the proposed area for development. We arecautiously optimistic that a detailed Environmental Impact Statement (EIS) will accurately andthoroughly address all of these impacts so that an informed decision can be made.Rock quarry mining may not immediately appear to have the same impacts and hazards as a metalmining operation. However, in our review of Kiewit's plans there are multiple serious concerns:
● Air quality–blasting and earth-moving in asbestos-bearing deposits. While the proposed Marblemount Quarry would not carry the threat of copper contamination, actinolite (anasbestos mineral) in the Shuksan greenschist, would be released as particulate dust if Kiewit Infrastructure Corporation is permitted to blast a 60-foot wide mining road up to the top of the mountain, blast 9.6 million cubic yards of material (removing Big Bear mountain), and move, stockpile, and transport rock onsite and offsite all along the Skagit County Rockport-Cascade Road and SR-20 corridor to Interstate 5 and beyond. Clearcut logging 90-acres to harvest 2.7 million board feet of timber could also have the potential to stir updust. The EPA warns that any visible asbestos particulate is unsafe for human health. Dust is commonly reduced by spraying or misting with water.
● Water quality–asbestos and toxic substances associated with operations (e.g., diesel gasoline, ANFO (ammonium nitrate fuel oil) and other emulsions (not listed in permit documents), and large volumes of drilling lubricants) pose risks for spread of hazardous materials through spills, infiltration to groundwater, storm runoff, and transport as particulate or residue on the proposed 260 trucks per day to and from the job site. Wasterock left behind could be piled up to 200 feet high over a 28-acre area on site, leavingpotential for leaching of toxic substances over time into the soil, groundwater andstormwater runoff. At some point in the future, some of this stockpile would be crushedinto gravel, posing additional risk for asbestos spread. These scenarios put human health atrisk, but would also pollute surface flows and the unconfined aquifer, putting the SkagitRiver and other fish-bearing streams at risk during a time when fish populations have beenin decline due to other pressures. Contaminated wells at nearby residences that draw from the shared aquifer are also a serious concern.
● Road safety–the proposed activities would average one truck every three minutes on roads and bridges not built for the load weights and frequency along active school bus routes.
● Residences and wildlife– Residential property abuts the quarry and the nearest home is just 600 feet away and downslope. Potential for rolling rock accidents is of great concern to homeowners as is the rock dust and repeated and incessant noise disturbance outlined inthe proposal. These pose immediate and long term impacts to the fish and wildlife, healthof citizens and communities. Residents in thirty homes surrounding the proposed quarry site would feel, hear, see (and breathe) the most direct effects and infringement on personal property rights.
● Local economy–degradation of the tranquil rural atmosphere that the local tourismeconomy relies on. Livelihoods would be eliminated and the character of our communitywould be lost forever.
You pointed out in your letter to Secretary of State Mike Pompeo that, "Mining in the Upper Skagit River Watershed could be detrimental to the Endangered Species Act-threatened fish and other wildlife populations, such as salmon and orca. This watershed provides over 30 percent of the freshwater flowing into Puget Sound and supports a diverse fish and wildlife population that are o flocal, regional, and national importance, including the largest population of threatened steelhead and Chinook salmon in Puget Sound and the largest run of chum salmon in the contiguous United States." Thank you for these wise words.
The upper stretch of the Skagit River, where the jetty rock quarry is proposed, hosts numerous Chinook nest sites (redds) in the river bed and spawning grounds for multiple salmon species. We are grateful that you already understand the implications of loss of habitat and water quality. During the public comment period, concerned Skagit County citizens have also expressed the numerous ways the proposed quarry mining operation in Marblemount is in direct conflict to SkagitCounty's 2016-2036 Comprehensive Plan. We believe Skagit County officials will faithfully adhere tothe Comprehensive Plan, which endeavors to "protect and conserve clean air and water, preservenatural, scenic, and cultural areas that generate civic pride, ensure responsibilities to thegovernment for future generations, attain a wide range of land uses without degradation, risk to health or safety, or other undesirable or unintended consequences, and by recognizing that each person has a fundamental and inalienable right to a healthful environment and that each person has a responsibility to contribute to the protection and enhancement of the environment by recognizing existing non-conforming land uses and the development rights associated with them."We are citizens who would like to continue to live in balance with the ecosystem we share andcontinue to have civic pride in our County and our State. We ask for your support in expressing theimportance of this balance.
We urge you to consider the broad impacts of this massive project on such a sensitive area. It seems that, for some unidentified reason, the Marblemount Quarry proposal is caught up in response to coastal zone management. Kiewit's stated purpose in the permit application is to "supply jettystone for several major projects on the west coast including the emergency repair on the Mouth o fthe Columbia River". They further state that the site is "one of the very few sources of ready-to-permit jetty rock on the west coast" (Skagit County Special Use Permit Application, Detailed Project Description, paragraph 1.2). While it is not clear what Kiewit intends by use of the terms"emergency" or "ready-to-permit," it is clear that the Marblemount Quarry site is not ready-to permit, and it is not clear that any emergency has been declared by the Army Corps of Engineers (the Corps) for Columbia River jetty rehabilitation. We are, however, aware that Marblemount is nearly 300 miles from the intended jetty project. A significant number of sites with open activepermits for procurement of the required jetty stone are in closer proximity to the identifiedColumbia River project. We are also aware that the Corps has been planning rehabilitation of thejetty system at the mouth of the Columbia River (MCR) since at least 2006 and pursuant to theNational Environmental Policy Act concluded an environmental assessment (EA) in 2012 (RevisedFinal Environmental Assessment, Columbia River at the Mouth, Oregon and Washington,Rehabilitation of the Jetty System at the Mouth of the Columbia River). In the EA, the Corpsidentified a quarry at Marblemount as one in 15 potential sources of jetty stone (Table 26, p. 126). However, they acknowledge, "it is not exactly known where jetty rock would come from…" they further state, "The Corps intends to use operating quarries rather than opening any new quarries."(p. 123). The Kiewit Corporation proposes to expand upon a prior, very limited use, talus quarry (inactive since the 1980s). We are aware of many significant zoning and other permitting issues relative to the proposed Marblemount site that would need to be resolved. These equate a new quarry at Marblemount rather than an expansion of existing use. Despite the caveats, inclusion of the quarry in the EA has the appearance of pre-decision by the federal government and we have concerns that Kiewit is unduly using the Marblemount Quarry to compete for a lucrative contract with the Corps.
In the bigger picture, our concerns reach beyond this moment in time and beyond this project. Asour county and state addresses the reality of climate change, rural communities may be under increased pressure for rock extraction. We understand that quarried rocks and gravel are resources that will be procured for shoreline protection but we urge you to consider the broader implications and long term effects to the environment and citizens from mining when searching for solutions.We encourage you to contact the Skagit County Planning and Development office 1800 Continental Place, Mount Vernon, Washington 98273 or (360) 416-1400 to learn more about the project proposal, permit documents and comments for the Marblemount Quarry (Permit Numbers PL19-0032, PL19-0033, PL19-0046, BP19-0070). SRA has also posted maps, photographs, and public comment letters submitted to Skagit County from individuals, tribes, agencies, and non-profit groups on our website skagitneighbors.com.
We think you will find from the submitted documents and public comments, as we have, that this project poses a threat to the future of this precious ecosystem as well as the communities and citizens who live within it.
Rest assured, your voting public is paying attention to your commitment to protect the future of our state's resources and our citizens. We look forward to hearing your perspective on the proposed Marblemount quarry.

Sincerely,
Andrea L. Weiser & Jose M. Vila