No Place to Blow Up a Mountain!
Nov. 4, 2020, midnight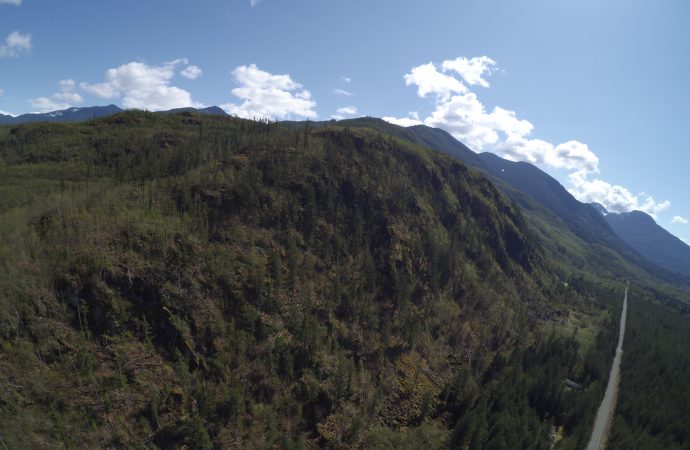 Kiewit Infrastructure Company is seeking a special use permit from Skagit County to develop a blast oriented quarry mine near Marblemount, Washington. The quarry proposal would blast an 1,100-ft tall promontory out of existence. Roughly 30 homes are adjacent to or in near proximity of the quarry site and hundreds more are within earshot of the types of activities Kiewit proposes. Risk of contaminating the Skagit River ecosystem is high. From the blasting alone, dust from asbestos-bearing rock (Shuksan green schist contains actinolite) would become airborne as well as adhere to the spoils piles and large jetty rock being removed from the site and driven over a County Road (Rockport Cascade Road), two state highways adjacent to the Skagit River (SR-530 and SR-20) across a bridge over the Skagit River, and to a federal interstate (I-5).
Here are several photos of the proposed quarry mine location.