"This is a terrible idea for many reasons"
Nov. 4, 2020, midnight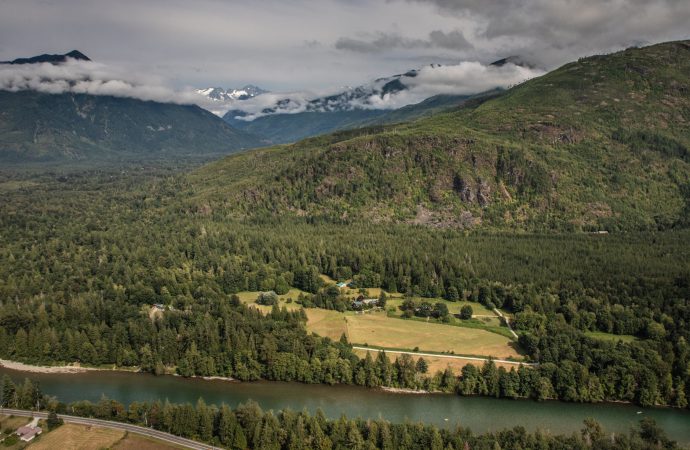 We estimate that over 98% of known public comments submitted to Skagit County regarding the proposed quarry mine near Marblemount oppose it.
Here is the view of Tim Colton of Concrete who knows the area well. Thanks Tim for allowing us to share what you had to say to Skagit County!
"This comment is in regards to the application by Kiewet Infrastructure to expand the existing 20 acre quarry SW of Marblemount.
This is a terrible idea for many reasons:
The Skagit River between Marblemount and Rockport is designated by the federal government as a Wild and Scenic River and is the focus of much conservation and restoration effort. The Skagit Land Trust, the Nature Conservancy, WDFW, Seattle City Light, the federal government and many private citizens have been spending countless hours and money to restore and protect this stretch of ecosystem. This mine proposal, lying within this geographical stretch of river, runs anathema to these efforts
This mine is also close to Illabot Creek, which was also designated a Wild and Scenic River and has been the focus of a recent lower reach restoration at its juncture with Rockport-Cascade Road.
Best case scenario, this mine removes 60 acres of potential habitat for native species and replaces it with a rock wasteland.
This quarry will likely increase sediment runoff into the Skagit river through nearby streams which will negatively impact fish habitat.
This quarry will increase the likelihood of a landslide event.
250 vehicle trips per day for 100 years is not insignificant. This represents a lot of added traffic to Hwy 20, which is already quite congested during the summer months.
The Skagit, Sauk and Cascade Rivers are very active rivers which flood frequently and cause regular disruptions to traffic along Hwy 20, Hwy 530 and Rockport Cascade Road which will disrupt business at the proposed mine and make its profitability suspect.
The noise generated at the mine will disrupt the peace and quiet that people expect to have in a wilderness area.
Thank you.
Tim Colton
Concrete"