North Cascades Institute Opposes Quarry Mine
Nov. 4, 2020, midnight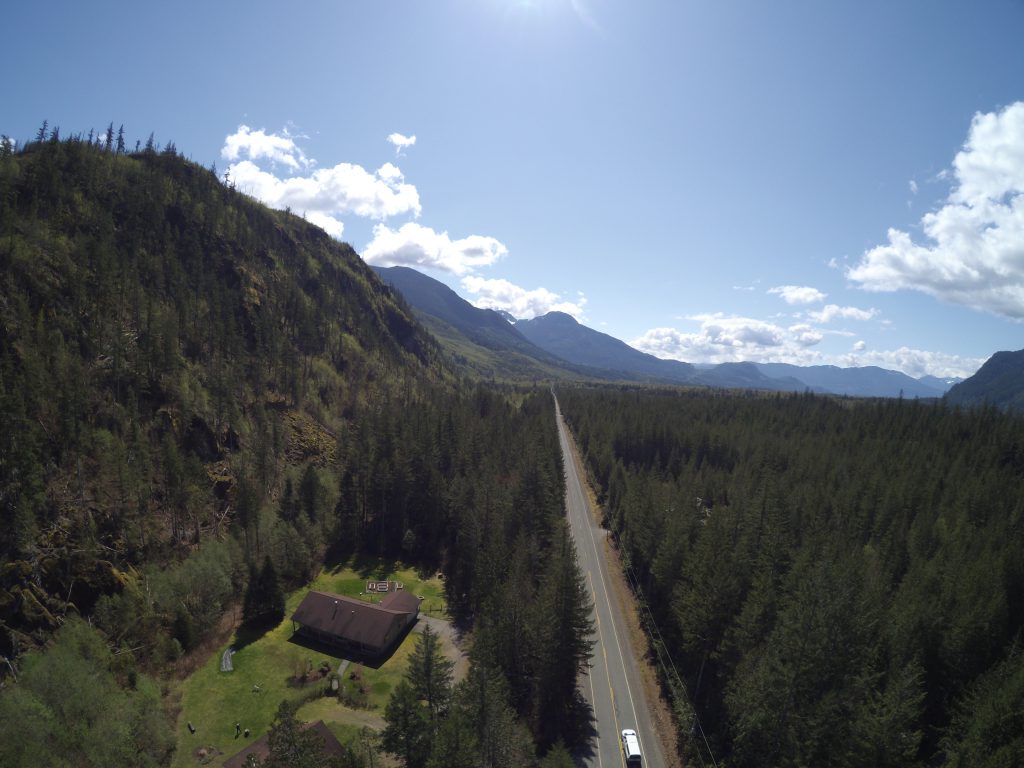 Saul Weisberg, Executive Director of the North Cascades Institute, has written a splendid letter of opposition to Kiewit Infrastructure Company's proposed quarry mine near Marblemount.
John Cooper, Planner/Geologist
Skagit County Planning and Development
1800 Continental Place

Mount Vernon, WA 98273
April 19, 2019
Re: Kiewit Infrastructure Quarry Operation, Permit PL19-0033
Dear Mr. Cooper and Skagit County Planning and Development:
I am writing to express North Cascades Institute's concerns and opposition to the proposed Kiewit Infrastructure Quarry operation near Marblemount. The project will have significant negative impacts on the area's natural and cultural resources that are at the core of our business and valued by our students, participants, staff and volunteers.
North Cascades Institute believe that a Determination of Significance is warranted under WAC 197-11-330 and that an Environmental Impact Statement should be required. The cumulative effects to the local community and environment will have significant adverse impacts, including blasting, traffic, noise, infrastructure, and significant impacts to the landscape and its human and non-human inhabitants which are not fully addressed in the proponents Biological Assessment and Cultural Resources review.
North Cascades Institute is a nonprofit organization that has been based in in Skagit County for 33 years. Our mission is to "inspire and empower environmental stewardship for all through transformative educational experiences in nature." With 65 employees, we engage over 12,000 participants each year in more than 29,000 learner-days in the field. We attract people from diverse backgrounds to the Skagit River Watershed and North Cascades mountains to experience its unique natural and cultural history. Visitors to the region — drawn from across North America to its superlative natural beauty — add $36 million annually to our local economy, according to a 2015 National Park Service study.
North Cascades Institute depends upon a healthy ecosystem in the North Cascades and Upper Skagit Valley. Our work brings people together to learn about nature and engage in recreation, artistic inspiration, scientific research, and community building. Our programs engage the great natural heritage of this area to educate and inspire people of all ages, from Mountain School 5th graders to Youth Leadership Adventures high schoolers, graduate students to senior citizens, as well as families, conference participants, citizen scientists, teachers, and visiting artists and writers.
Our Mountain School program has taught elementary school students from across the county about the natural and cultural resources of the region for 29 years. Skagit Tours, operated jointly with Seattle City Light, attracts more than 4,000 people to the Upper Skagit Valley to experience the region's beauty on boat and walking tours. Our Graduate Residency program, in partnership with Western Washington University, has hosted more than 150 Master of Education students who have utilized this area as an outdoor classroom.
Our staff and graduate students are members of the upriver community, with many renting or owning homes in the area between Marblemount and Concrete, many in proximity to the proposed quarry. The Institute also owns three homes in Marblemount for our graduate students, staff, and their families. One of our residences fronts both the Skagit River and Diobsud Creek, where we are proudly working with the Skagit Land Trust, Skagit Fisheries Enhancement Group, the Upper Skagit Indian Tribe and Seattle City Light to enhance the conservation values of these important riparian zones that protect wildlife and salmon habitat.
The Kiewit Infrastructure Quarry Operation would cause many negative impacts:
• Harm to the integrity of the regional ecosystem, a national crown jewel, home to important fish and wildlife, ancient forests, clean water and a rich cultural history.
• Impacts to the federally-designated Skagit Wild and Scenic River, in particular endangered aquatic species (Chinook salmon, steelhead, and bull trout) in the Skagit River and Illabot Creek, and endangered marine species (orca whales) and sensitive wildlife (peregrine falcon, marbled murrelets, wolves) near the quarry.
• Human impacts in the local community as a result of increased industrial operations at the quarry, including daily blasting, logging and truck traffic, transportation and safety impacts for our staff using SR 20 as part of their daily commute and our and students arriving in school buses twice a week throughout the school year.
• Negative impacts to the local tourism and recreation economy, a powerful economic driver in Skagit County.
• Significant impacts to our neighbors, the Upper Skagit Indian Tribe, who have called this region home since time immemorial and depend on the continued health and integrity of the ecosystem for their way-of-life, self-identity and culture.
Thank you for the opportunity to comment on this proposal. If you have questions about our response, please feel free to contact us.
Sincerely,
Saul Weisberg, Executive Director
North Cascades Institute