Dr. Jon Riedel on the Proposed Quarry Mine
Nov. 4, 2020, midnight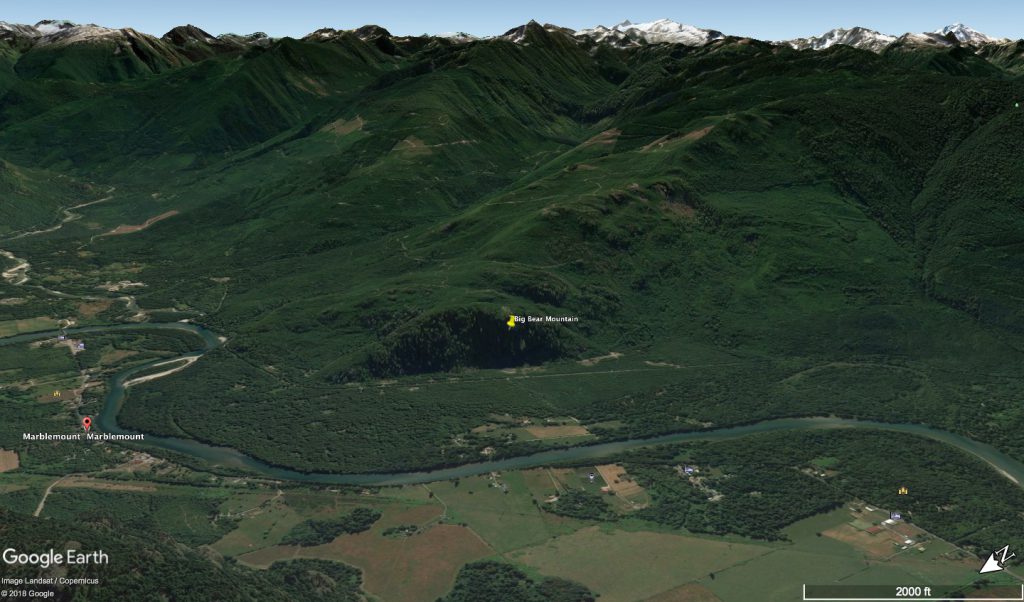 Long time Marblemount resident, Dr. Jon Riedel is a National Park Service geologist at the North Cascades National Park. Here are Dr. Riedel's comments ton Skagit County regarding the Kiewit Company's proposed quarry mine near Marblemount, Washington.
Thanks for this opportunity to comment on the proposed Marblemount rock quarry expansion by Kiewit. I have lived in Marblemount for more than 30 years. My wife and I raised our family there, and chose this place largely because of the quiet, peaceful setting. Countless friends and neighbors I have met over the years moved here for the same reasons. While I appreciate the need for jobs in eastern Skagit County, I am deeply concerned about the proposed land use because of significant negative impacts it will have on our community and the environment.
On the community side, the incredible scope of this industrial project will have many negative impacts on the quality of life in Marblemount for 100 years (or more), for the remainder of my life, and my children's lives.Direct and significant negative impacts we will realize for 12 months a year, 6 days a week for 12 hours a day with this project include noise, dust, traffic/safety, the recreation economy, and property value. Having lived about a half-mile from a small quarry for many years I can tell you that the blasting, drilling, crushing, sorting, rock handling and loading, and truck engines will be heard from one side of the valley to the other, and for some distance off site up and down the valley. For those people on Rockport Cascade Road and Highway 530this noise will be extremely disruptive. Up to 500 semi-tractor (250 trucks leaving and 250 coming) trips a day braking at the junction of Rockport Cascade Road and Highway 530, and at Highway 20, daily will be particularly disturbing to people living near these intersections.
I understand that the proposal includes dust mitigation. Where will the water come from for this? Another major concern is having 500 large trucks on a rural road. This narrow road has no shoulder, and is currently used by joggers, bicyclists, anglers, hunters, bird-watchers and locals going to work and school.
I've observed the transition of the local economy of the upper valley from one dominated by logging to one more focused on recreation and visitor services. This quarry has the potential to compromise that transition, and the modest job gains (-35) would not offset the damage to the recreation-based economy, community, and land values. Who wants to rent a cabin, camp, or fish with all of this noise?
We all know how property values in rural Skagit County have declined recently due to restrictions on new wells. I believe this project will further diminish the property values of dozens of people who will not see any economic benefit from this project. I f this is approved, is Skagit County prepared to lower taxes?
The proposal offers to supply rock for local needs. How will this impact current quarry operations in Skagit County? It seems the potential is there to put them out of business.
Cliffs cut by glacial erosion continue to the east of the site, and are sources for occasional rock falls that reach the valley floor. The geology reports I reviewed acknowledged the rock-fall threat and noted some of the cliffs were over-hanging, but limited their investigation to the quarry and access road, and did not evaluate adjacent properties. Will the blasting, drilling or heavy equipment vibrations dislodge more rocks from adjacent cliffs? It is interesting that the Misch geology map of the Marblemount area indicates that the greenschist beds dip in opposite direction just east of the quarry, suggesting there is a fault nearby. The geology reports focused on the immediate site conditions, but did not appear to examine the larger picture. Is the prominent bedrock gully east of the site a structural (fault) and/or erosional feature? Will there be more detailed site geology reviews?
All of this truck traffic will degrade local air quality along the road and in the upper valley. During temperature inversions that are a common occurrence on clear nights, the diesel exhaust would be trapped on the surface, resulting in more severe air quality impacts.
In closing, I can't see how you could mitigate some of these impacts given the scope of this proposal. The impact to the community would be substantial and long-lasting. A rural community surrounded by national park and wilderness lands and a wild and scenic river, seems to be an inappropriate place to locate a massive quarry designed to serve the needs of the entire northwest coast of North America for three generations. As a geologist I know there are many other places where suitable rock could be found much closer to these shoreline projects.
At the very least a project of this scope must be reviewed carefully with an Environmental Impact Statement.