Marblemount Permit Application: Kiewit's Use of the Term "Expansion" is Misleading
Nov. 4, 2020, midnight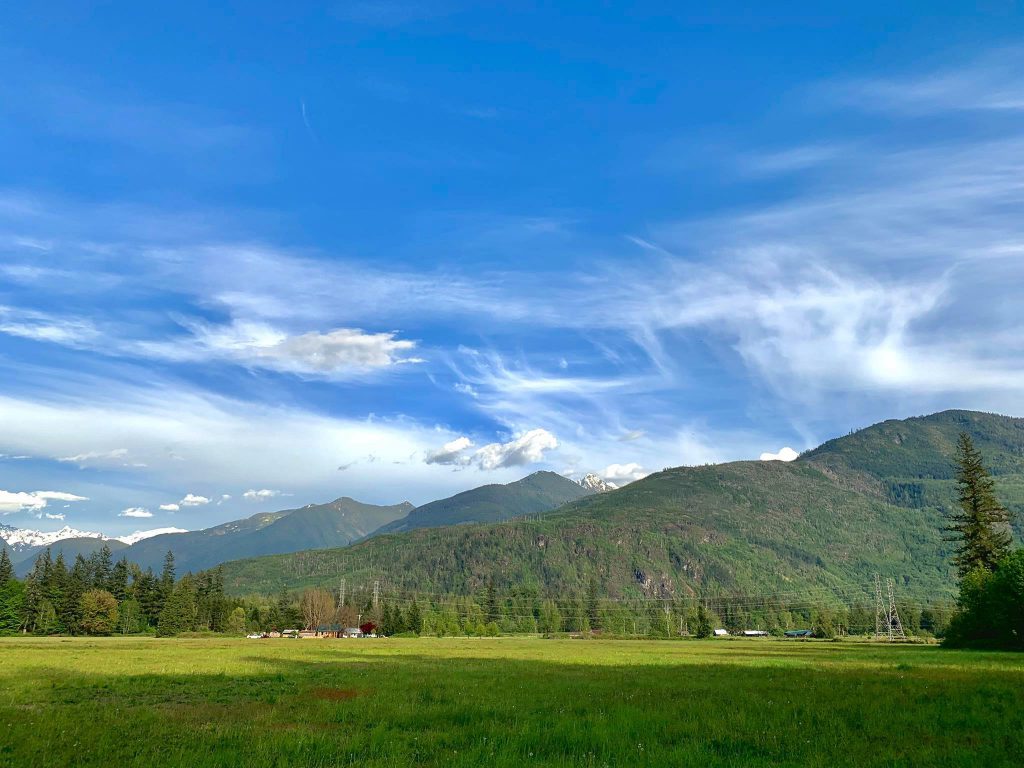 Kiewit Infrastructure Company of Vancouver, WA, has applied for a special use permit to develop and operate a large scale quarry mining operation near Marblemount. The venture is being described as an "expansion" of an old existing quarry business. As Jose Vila explains in the following letter, this appears to be deliberately misleading.
LETTER FROM JOSE VILA, MARBLEMOUNT
One of the biggest gripes and a significant source of confusion for people accessing the application posting on Skagit County's official website is the first sentence of the project description, "Kiewit infrastructure proposes to expand the existing 20 acre quarry to an approximately 79 acre operation."
After getting into the application materials as well as the existing quarry permit file, the general reaction is something like, "How can the county call this an expansion? This is completely new and completely different."
I agree.
I think that Kiewit came up with this description in an attempt to frame their request as reasonable and just an incremental extension of an already permitted use. But we know that this is not true.
This seems to be a strategy on Kiewit's part to mislead and throw people off. Kind of a "don't look here, there is nothing to see" approach.
After working through this with many people and groups we would describe the similarities of the existing quarry to the proposed quarry as:
•The existing talus quarry was granted conditional use in 1976 for small amounts of locally used riprap and crushed rock on a very small strictly ground level footprint with no springs, streams, ditches, or watercourses within 500 feet of the work area and the nearest resident one mile away. The quarry has been worked to the extent of its use area and the material permitted for removal has been depleted. In accordance with the conditional use, mining operations have terminated, and the site is to be left as it is.
•Kiewit's application is for a quarry in a new unpermitted location on the property, with access and operations requiring purchase and incorporation of additional unpermitted properties, requiring construction of an over one mile road across streams, ditches, and watercourses to reach the top of the 700 foot mountain, clear cutting of 600 acres and 2.7 million board feet of timber to fund the new road, removal with high explosives of 3.8 million cubic yards of bedrock, all new and expansive quarrying infrastructure, logistics and methods, exponentially larger scale of operation and amount of material to be extracted, exponentially larger on-road and off-road trucking volumes, and correspondingly, an exponentially larger impact on all the residences, businesses, waterways, wildlife, and all the unique attractions that have made this valley famous and beloved for so many uses by so many people. Now there are probably 100 residents within one mile away.
To put it simply and clearly, there is no similarity or continuity between the terminated use and the use requested in Kiewit's application. There is also no similarity between the neighborhood of 1976 and the neighborhood of 2019.
For this reason we feel that the county (or Kiewit) needs to fix the completely erroneous and misleading description on their website to reflect the true nature of this application as a part of the reposting so as not to mislead or misinform the Citizens or elected officials of Skagit County.
Jose Vila, Marblemount