American Rivers' Letter Asking for an Environmental Impact Statement for Quarry Mine
Nov. 4, 2020, midnight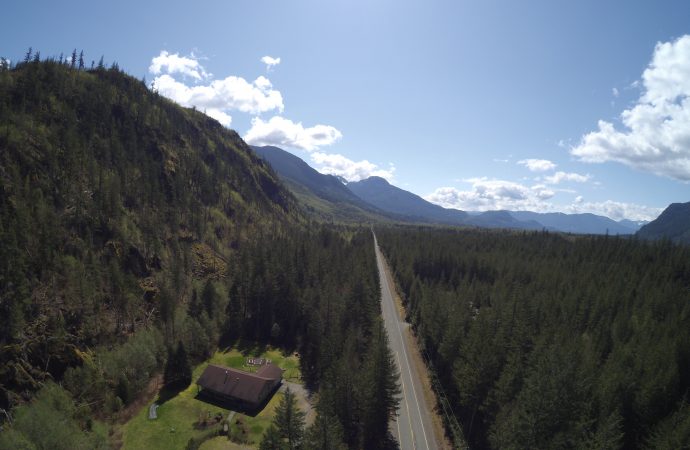 American Rivers, a leading river conservation organization dedicated to protecting wild rivers has written a strong letter expressing serious concerns about the proposed quarry mining venture. Like other concerned voices, American Rivers is formally requesting an extension of the public comment period under the State Environmental Policy Act, as well as an Environmental Impact Statement.
March 29, 2019
Mr. John Cooper
Skagit County Planning & Development Services
1800 Continental Place
Mt Vernon, WA 98273
Re: Kiewit Company's proposed Marblemount Quarry
Dear Mr. Cooper:
As conservation and recreation organizations with supporters who live, work, recreate, and care deeply about the Skagit River valley, we wanted to briefly share our concerns with the proposed project submitted by Kiewit Infrastructure Co. on March 14 to Skagit County to expand an existing quarry near Marblemount from 20 acres to 80 acres.
This proposal sits in the heart of the Wild & Scenic Skagit River System, with the Skagit River, Cascade River, and Illabot Creek, all within the immediate surrounding area. This region is an important natural resource for both residents of the valley and those who visit the area to enjoy the fishing, boating, wildlife viewing, hiking, and foraging. Additionally, this site and the surrounding lands have been identified by both the Swinomish Tribe and Upper Skagit Tribe as an important area with cultural significance to the tribal community's way of life, including usual and accustomed hunting and gathering and traditional practices.
We have concerns with the short 15-day comment period for a proposal of this size, which is an inadequate timeframe to complete a thorough review of a proposal this size. Therefore, we formally request an extension of the public comment period under the State Environmental Policy Act, chapter 43.21C RCW.
Additionally, we believe that a project of this scope warrants a Determination of Significance under WAC 197-11-330 and that an Environmental Impact Statement (EIS) should be required, as this project and the cumulative effects to the local environment for up to 100 years, will have a significant adverse impact, including blasting, traffic, noise, infrastructure, and visual impacts to the landscape, wildlife, and ESA-listed Chinook salmon and steelhead.
Thank you for this opportunity to provide our initial input to this proposed project and we, the undersigned, appreciate Skagit County's consideration of our comments.
Sincerely,
Jonathan Stumpf
Associate Director, Puget Sound & Columbia Basin