Full Scoped Environmental Impact Study Expected
Nov. 5, 2020, midnight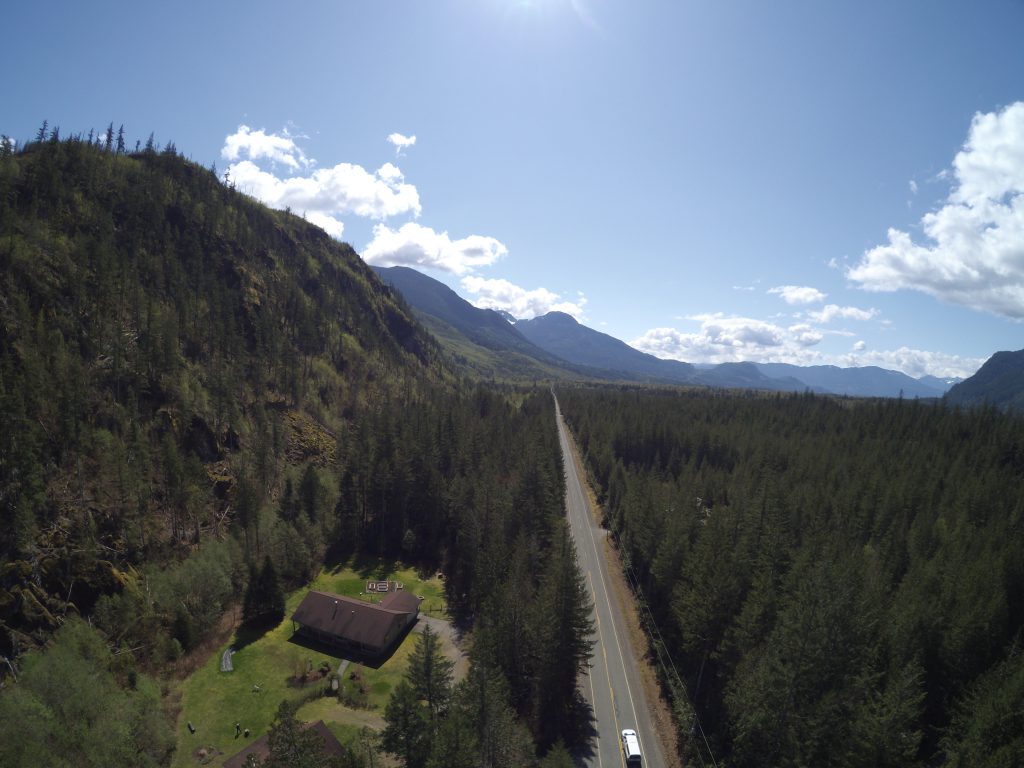 By Jose Vila, President, Skagit River Alliance
Skagit County has notified Kiewit Infrastructure Company of its intent to make a SEPA threshold Determination of Significance (DS) with a full scoped EIS for Kiewit's Marblemount Quarry permit application.
The county is also still accepting public comments during this process. To date approximately 800 comments have been submitted with the overwhelming majority disfavoring or expressing serious concerns about the requested quarry operation's impacts.
For some added perspective, here is an arial photo taken this weekend of the proposed rock mountain on the alluvial plain of the Skagit River proposed to be removed with high-explosives blasting. Residences and small farms are in the foreground with Cascade River Valley and Cascade Pass in the distance.
This is no place to blow up a mountain!