Letter in Support from Local Conservation Groups
Nov. 12, 2020, 12:26 a.m.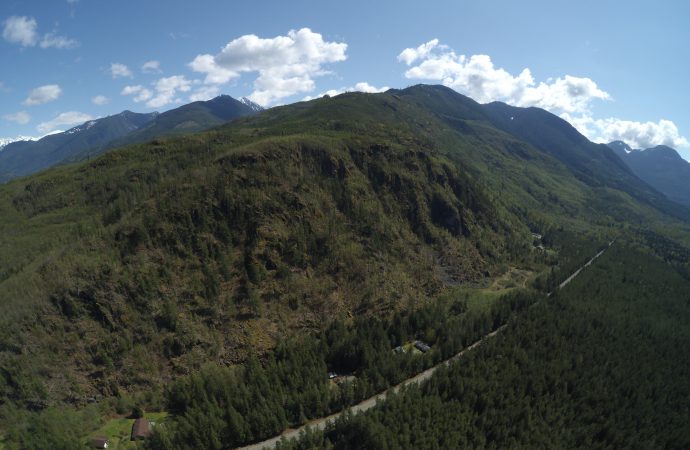 Re: Cascade Big Bear Mine #70-013279.
DNR SEPACENTER:
The undersigned organizations wish to thank the Washington State Dept. Of Natural Resources for the opportunity to comment on the proposed Cascade Big Bear Mine #70-013279.
We feel strongly that this project, which lies on the doorstep of the primary western entrance to the North Cascades' crown jewel wilderness, the North Cascades National Park Service Complex, should be subject to a full review of its potential environmental impacts per SEPA rules. It should not have been given a Determination of Non-Significance (DNS) by DNR as has already taken place. The DNS was issued with no notice to the public or to documented interested parties in a comment period, and with insufficient project information and study of its project impacts. Even with the limited amount of detail that has been provided to date, this proposal is clearly anything but "non-significant."
The new proposal is for the top-down removal a 311-foot high ancient talus formation below the 800-foot high vertical face of Big Bear Mountain near Marblemount, using a large crane and other unspecified heavy mining equipment. Very large jetty stone boulders would be mined, presumably top-down from extraction areas created on the talus formation, and then split with explosives or hydraulics into smaller pieces to allow for transportation down to ground level for staging and loading into haul trucks. A fully detailed mining plan should be provided to allow for an adequate understanding of the potential impacts of this operation.
The proposal estimates the amount of material in this large talus formation to be 1.2 million tons. That works out to 120,000 haul trucks carrying 20,000 pounds of rock each. This would be a very significant impact, yet the maximum six "standard haul truck" loads per day proposed to DNR does not come close to accounting for the trucking of this quantity of material even over 20 years of continuous hauling with no allowance for the reclamation phase of activity. The road system in the Skagit River Valley will be impacted by the new volume of haul trucks, but a complete traffic plan with estimated truck and load sizes, and load counts should be provided to allow for adequate study of the impacts to traffic, signaling, road wear, and the cost of repairing the roads and highways. This should be added to the list of other impacts to be studied in a review of environmental impacts per SEPA rules.
The ancient talus slope of huge boulders to be removed by the proposed mining operation is prime habitat for wildlife. The Washington Dept. of Fish and Wildlife tracks several threatened, endangered, or protected species on the site or in the immediate vicinity. A detailed wildlife survey must be conducted as part of a full review of environmental impacts per SEPA rules.
The site lies atop an unconfined aquifer of the Skagit River which also supplies drinking water to nearby residents. This shared aquifer must be protected, and an environmental review should include a study of potential hydrological impacts.
The Shuksan Greenschist formation that is the source of the talus which the applicant has targeted to mine is known to typically contain actinolite as one of its mineral components. Actinolite is an asbestos mineral which can cause mesothelioma in humans from dust inhalation or from the drinking of contaminated water. Asbestos contamination is also a risk to wildlife and the life of the Skagit River. A site survey for asbestos must also been completed as part of a full environmental review.
Reopening of a surface mine on this site has been repeatedly denied by DNR for approx. the last twenty years because as DNR said in 2011,
"…a thorough geotechnical slope stability study will be required…(due to) the complex structural nature of the site coupled with a mining plan which proposes removal of slope restraining force as the initial phase of mining. The study must detail the geologic structure of the site, address how mining operations will affect slope stability and, if applicable, give recommendations for mining operations which minimize the potential of slope destabilization."
This stability problem appears to be the biggest single hazard of the proposed operation. If the fractured cliff were to collapse, the damage to the area could be similar to the Oso landslide and harm mine workers, local residents, and the traveling public heading to enjoy the countless recreational opportunities of the area. No geotechnical slope stability study has been conducted and an environmental review under SEPA should include this necessary study.
Despite the significant potential hazards of further talus removal as identified by DNR, and despite most of the same significant impacts as last year's proposal to mine the same area which led Skagit County to determine that an impact study was needed, DNR has issued a premature DNS which would mean the newly proposed project could move forward without further review of its many potential impacts summarized above. The decision to issue that DNS must be reversed now so that all of the potential project impacts may be analyzed in detail, including risk of collapse, visual, noise, dust, traffic, wildlife and aquifer impacts.
The parties signed below strongly urge DNR to immediately rescind its DNS and require a full review of the environmental impacts for this high-risk project. Thank you for the opportunity to comment on this proposal.
Sincerely,
Philip Fenner, President
North Cascades Conservation Council
www.northcascades.org
Mitch Friedman, Executive Director
Conservation Northwest
www.conservationnw.org