Marblemount Quarry Permit Review Assumed by DNR, not Skagit County, Sparks Outcry
Feb. 26, 2021, 6:29 p.m.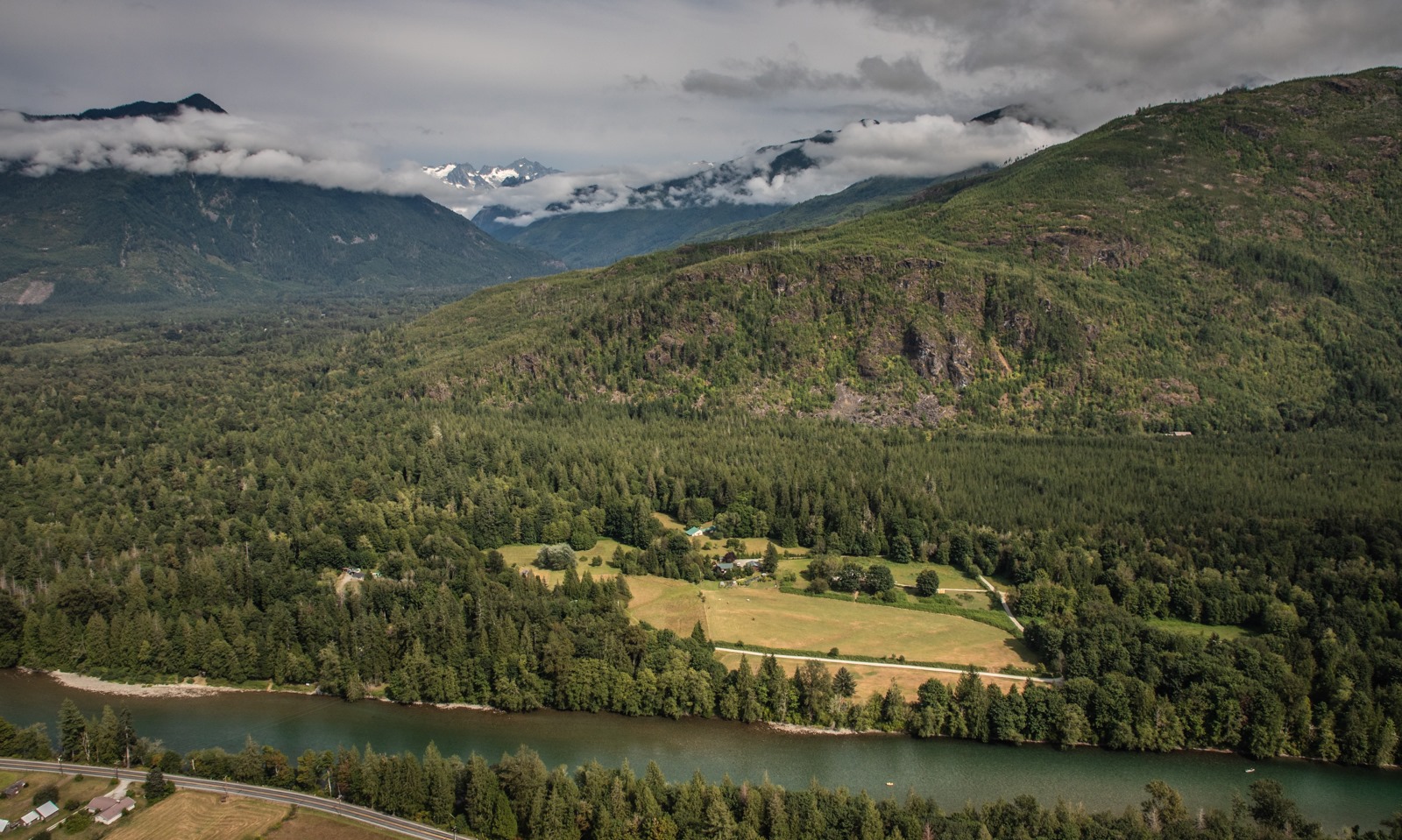 Update April 16, 2021:
Skagit River Alliance has been actively involved in learning what details we can regarding the proposed mining operation. Much information is being withheld and DNR is still taking the lead instead of Skagit County.
It seems our time may be running short.
Please write or call the people in the following list and insist that Skagit County take the lead in the mining review and permitting process.
We need to make some noise!
-Hal Hart, Director of Skagit County Planning and Development, 360-416-1328 direct, 360-416-1320 main desk, [email protected]
-Hillary Franz, Commissioner of Public Lands: [email protected]
-Ana Shafer, Assistant State Geologist, Assistant Director of Surface Mine Reclamation, 253-569-2307
-Rian Skov, chief reclamation geologist, 360.704.0963, [email protected]
-Joe Smillie, communications manager, cell 360.688.3392, [email protected]
-Responsible Official: Casey R. Hanell, State Geologist and Director, 1111 Washington St. SE, Olympia, WA 98504, 360-902-1439, [email protected]
Background:
Skagit River Alliance reports that the Cascade Big Bear Mine environmental review and permitting process is currently being handled by Washington Department of Natural Resources (DNR) without any review, consultation, or input from Skagit County. This proposed huge mining operation is planned to be conducted by international corporation Martin Marietta (NYSE MLM) for the extraction and barging of jetty stone boulders for coastal armoring projects. This operation would have most, if not all, of the significant environmental impacts as the previous Kiewit proposal for which Skagit County intended to make a SEPA Determination of Significance and require a full Environmental Impact Study (EIS).
In accordance with SEPA regulations a local agency with jurisdiction, in this case Skagit County, is required to be the SEPA lead agency. Skagit River Alliance has raised this issue with Skagit County Planning and Development Services (SPDS) and is awaiting a response. The Mt. Baker Group of the Washington State Chapter Sierra Club (MBG) has also objected to DNR as the lead agency, recently reminding SPDS that under Washington SEPA regulations, private applicants fall under the permitting jurisdiction of local government, and that county rights should not be subverted by state agencies, especially when Skagit County has previously been involved in permitting the exact same site for very similar proposed mining operations. MBG asked that SPDS: (1) advise DNR of its error so that DNR can back away; (2) assume responsibility for the permitting of this significant project; and (3) require an EIS for the mine, as SPDS did for the Kiewit quarry proposal.
Concern for impacts to migratory birds and threatened and endangered species, the duration of the proposed mine, and uncertainty of the consequences to downstream water quality were cited by Washington Department of Fish and Wildlife (WDFW) in its letter asking DNR to make a Determination of Significance on this project and to require an EIS to ensure a proper evaluation of the short and long term environmental impacts of this project. WDFW does not feel the current level of environmental review has enough information for making a threshold determination for a project with such a prolonged duration on the landscape.
Another concern is that the application included an SM-6 land verification form, signed by a previous SPDS director in 2006. SPDS has confirmed that DNR provided this old form to SPDS only to correct a small property elevation error. Skagit River Alliance's review of available permit application materials and other materials obtained through Public Document Requests indicates that DNR provided SPDS with no other project plans, summaries, details, or other operational information that could have allowed SPDS to confirm the applicability of the 2006 SM-6 which in turn refers to the "pre-existing" zoning and land-use approval (1976 conditional use permit), for this new permit application.
All of the tribal nations in Skagit County have written letters to DNR expressing serious concerns with this application and DNR's handling of it and have requested a full EIS. The Sauk-Suiattle Indian Tribe addressed their letter of "grave concern" to Governor Inslee and is awaiting a direct consultation meeting with the state.