Big Problem with "Cascade Big Bear Mine" Proposal and Permitting Process
April 20, 2021, 5:30 p.m.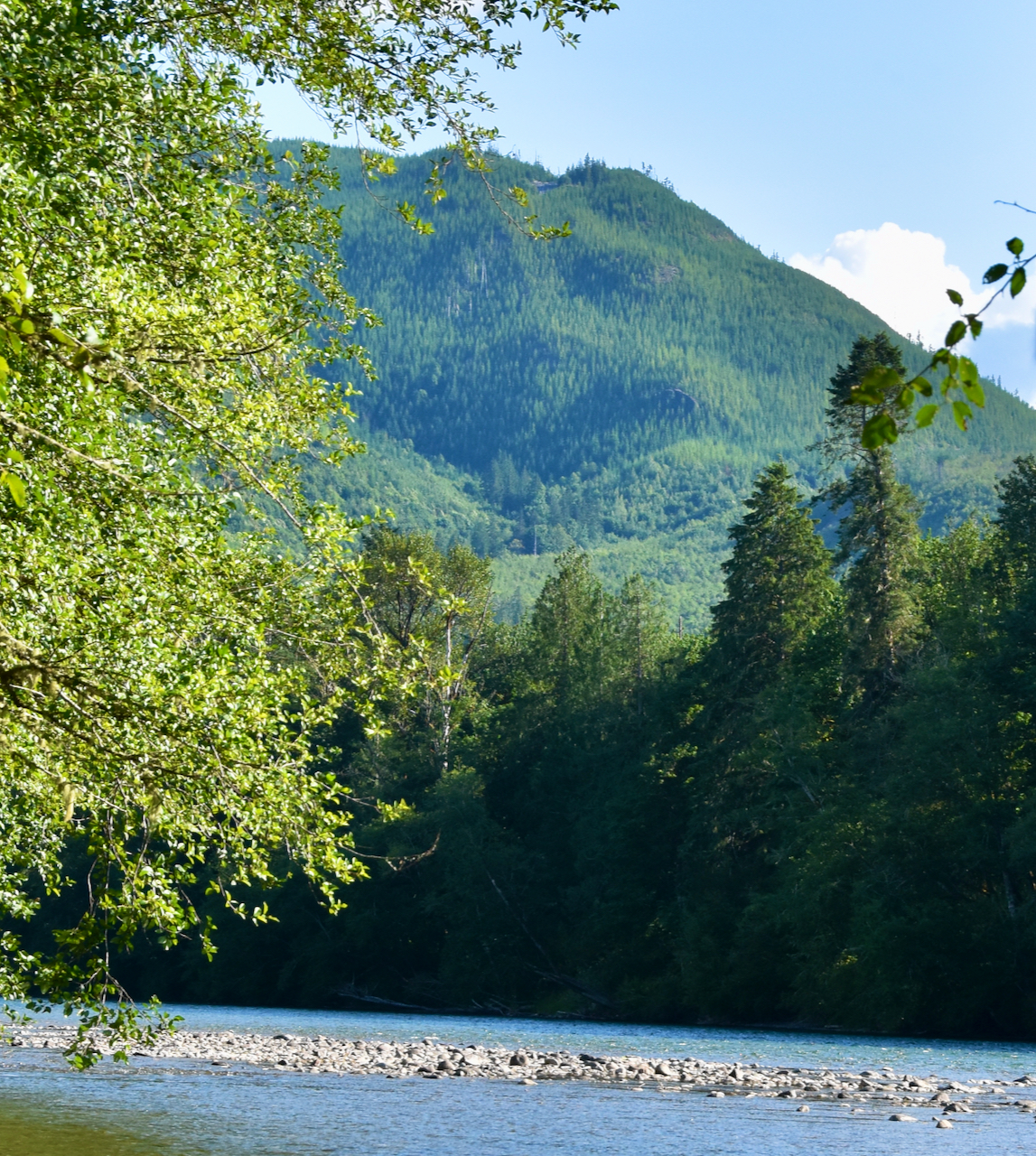 Rob has invited anyone who needs info and inspiration to use parts of the following letter he wrote expressing his concerns regarding the Mine. The hour is late. We must MAKE NOISE!
--------------------------------------------------------------------------------
Here's my letter to Hilary Franz. I also cc'd all the people with emails in the SRA website post as well as Kimberly Cauvel (Skagit Valley Herald), Susannah Frame (KING 5), and the KUOW news room.
[email protected],
Kimberly Cauvel <[email protected]>,
[email protected]
MAKE SOME NOISE!!!!!!!!!!!!!!
SUBJECT: Big Problem with "Cascade Big Bear Mine" proposal and permitting process
Dear Ms. Franz,
My wife, four-year-old daughter, and I along with many other families live in close proximity to the proposed "big bear mine" near Marblemount in the "Magic Skagit" valley. I am also a board member of the Skagit River Alliance (SRA), a non-profit organization dedicated to protecting and preserving our Skagit River Communities.
We and our neighbors chose to live here for the scenic beauty, clean air, clean water, quiet, abundant wildlife, and connection to the Skagit River, and North Cascades. As you may imagine the idea of having a rock extraction operation within 1500 feet of our home and my wife's childcare business is distressing. The ill-defined operation is proposed on private land that is zoned as Mineral Resource Overlay. This zone directly abuts land zoned for rural residential. I am bitter about such zoning, some planner or politician was asleep at the wheel or perhaps just corrupt when Skagit County's Comprehensive Plan set up this situation. I recognize this is not something you can deal with and this is water under the bridge, as they say, and now we must deal with the situation at hand.
In such matters we expect transparent, accountable, and professional state and local government. My dealings with DNR and review of subsequent public documents requests (PDR) between your Geological Survey office and the applicant and with tribes leaves me with many questions. I am disappointed in the lack of clarity and outward transparency. For example, from review of emails from the PDR it appears that the applicant has the idea their project has the green light when there have been no public updates for months. There has been NO information shared regarding a geotechnical stability study that the DNR geology office and then SRA has requested (we and 3 other families live directly below the same cliff line). Also, no information shared about a study to evaluate whether the dust generated from the operation would contain harmful asbestos mineral particles. There has also been no public process to condition such an operation. In fact what the operation entails is not wholly clear and rumor around the valley is that they want to "take the whole mountain down". Our understanding is that the current proposal is not for quarrying bedrock out of the 600 foot cliff above, but for talus removal at the base of the cliff. How this will be done from the bottom up in steep and unstable talus and in a way that will turn a profit seems dubious. And will removal of the talus destabilize the cliff above (hence the need for the geotechnical study). I believe it is common mining industry tactic to get an initial smaller scale permit and then incrementally expand the operation without a full assessment of impacts. Is that is what is planned in this case? A full detailed project description needs to be obtained and communicated with the public.
The applicant says in their proposal that the rock would be for "local markets" yet the correspondence with DNR disclosed through the PDR clearly demonstrates this would be for jetty repair on distant shorelines in Washington and out of state. The historic Skagit County permit (1976 conditional use permit) for this site states the rock would be for local markets and the nearest residence is more than a mile away. It appears that this outdated permit is what DNR is relying on to move ahead with their permitting process, yet the permit does not cover current conditions and needs to be re-evaluated by Skagit County. In accordance with SEPA regulations a local agency with jurisdiction, in this case Skagit County, is required to be the SEPA lead agency. Myself and Skagit River Alliance have raised this issue with Skagit County Planning and Development Services (SPDS) and are still awaiting a response. The Mt. Baker Group of the Washington State Chapter Sierra Club (MBG) has also objected to DNR as the lead agency, recently reminding SPDS that under Washington SEPA regulations, private applicants fall under the permitting jurisdiction of local government, and that county rights should not be subverted by state agencies, especially when Skagit County has previously been involved in permitting the exact same site for very similar proposed mining operations. MBG asked that SPDS: (1) advise DNR of its error so that DNR can back away; (2) assume responsibility for the permitting of this significant project; and (3) require an EIS for the mine, as SPDS did for the Kiewit quarry proposal. My request is the same.
Another concern is that the application included an SM-6 land verification form, signed by a previous SPDS director in 2006. SPDS has confirmed that DNR provided this old form to SPDS only to correct a small property elevation error. Skagit River Alliance's review of available permit application materials and other materials obtained through PDRs indicates that DNR provided SPDS with no other project plans, summaries, details, or other operational information that could have allowed SPDS to confirm the applicability of the 2006 SM-6 which in turn refers to the "pre-existing" zoning and land-use approval (1976 conditional use permit), for this new permit application.
Rather than just a local family business as they would like to have us believe, this mining operation appears to be backed by international corporation Martin Marietta for the extraction and barging of jetty stone boulders for coastal armoring projects. I believe this operation would have most, if not all, of the significant environmental impacts as the previous Kiewit proposal for which Skagit County intended to make a SEPA Determination of Significance and requires a full Environmental Impact Study (EIS).
Concern for impacts to migratory birds and threatened and endangered species, the duration of the proposed mine, and uncertainty of the consequences to downstream water quality were cited by Washington Department of Fish and Wildlife (WDFW) in its letter asking DNR to make a Determination of Significance on this project and to require an EIS to ensure a proper evaluation of the short and long term environmental impacts of this project. WDFW does not feel the current level of environmental review has enough information for making a threshold determination for a project with such a prolonged duration on the landscape.
All of the tribal nations in Skagit County have written letters to DNR expressing serious concerns with this application and DNR's handling of it and have requested a full EIS. The Sauk-Suiattle Indian Tribe addressed their letter of "grave concern" to Governor Inslee and is awaiting a direct consultation meeting with the state.
Please look into how the business of the public trust is conducted in the offices you oversee and please turn the permitting process over to Skagit County.
Sincerely, Rob Burrows
P.S. We somewhat serendipitously learned about this proposal a week after the comment period for the SEPA DNS that DNR initially issued. This was issued with completely inadequate public notification and we were very lucky to catch it. Fortunately, DNR saw thier error after some intense public outcry and retracted the DNS.