URGENT: Please comment on the Marblemount mine proposal
May 25, 2021, 6:40 p.m.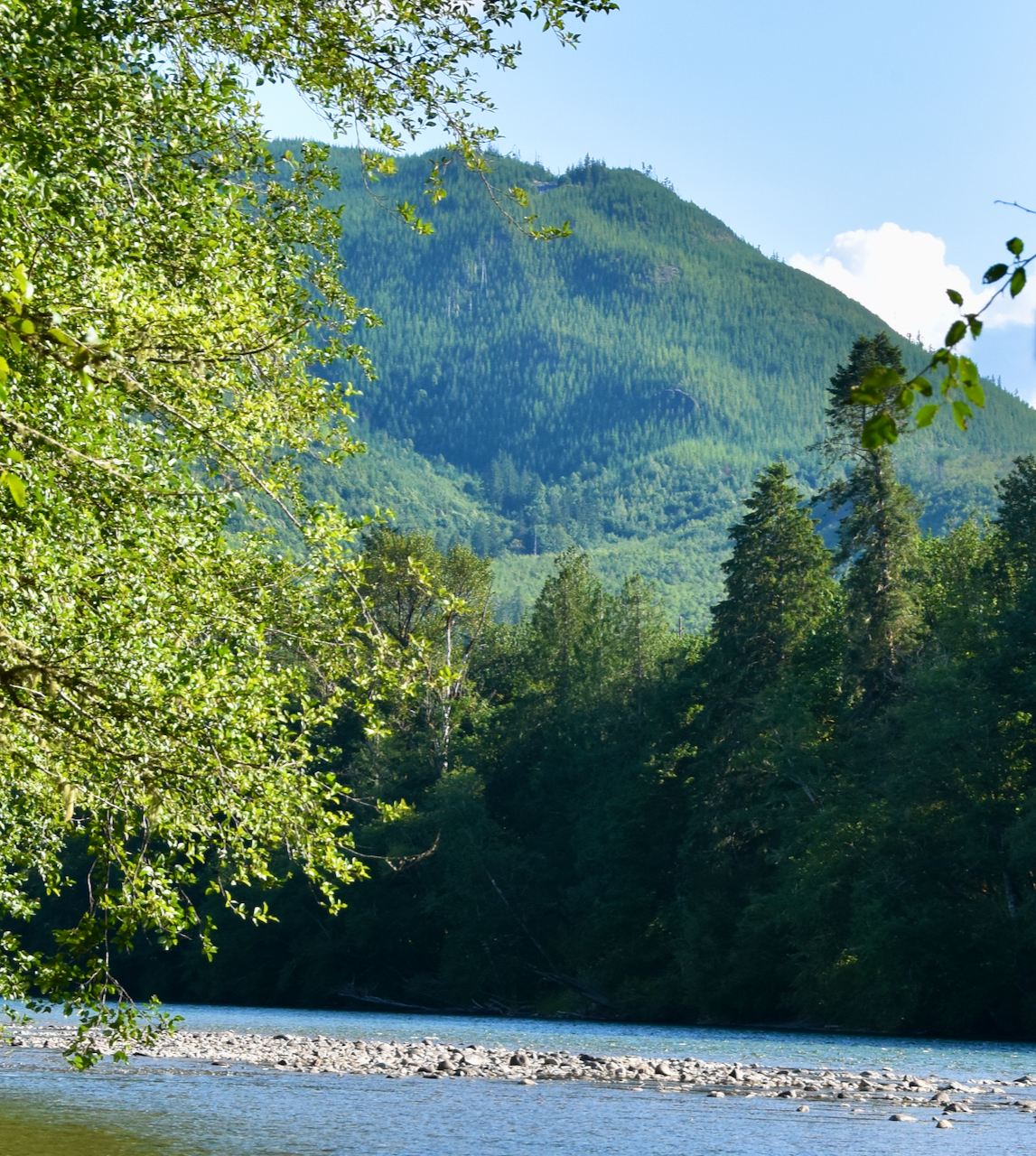 Dear Community Members,
Update on the Cascade Big Bear Mine Proposal at Marblemount: On May 7 the Washington State Department of Natural Resources (DNR) issued a notice of delayed decision for a State Environmental Policy Act (SEPA) threshold determination. If you have submitted comments to DNR you should have received this letter. This is our last shot at steering the SEPA decision by DNR. Please send them and the other recipients listed below an email. We need to let them know many people care. Even a brief note will help. Here are some possible points to make. Pick one or as many as you have time for.
DNR asserts that it is the SEPA lead agency for the mine proposal. However state regulations and DNR oversight limitations clearly establish that Skagit County must be the SEPA lead. Skagit County also confirms that a search of their records shows no SEPA lead agency consultation between DNR and the County as required by state regulations.
DNR does not regulate mine operations. DNR explains on their website: "Mine operations, which are all mine-related activities except reclamation, are specifically regulated by local governments or state and federal agencies exclusive of DNR." Because mining operations are not reviewed or regulated by DNR, environmental impact reviews from mining operations cannot be handled by DNR. DNR must hand this application to Skagit County so this process can be properly conducted.

A Determination of Significance (DS) needs to be made and an Environmental Impact Statement (EIS) is needed to provide adequate environmental impact study for agency and public review.

There has been intense interest from local tribes and potential impacts to the area's cultural resources need to be studied carefully and thoroughly. The Sauk-Suiattle, Swinomish, and Upper Skagit have urged that a DS be issued and an EIS be required.

The Washington Department of Fish and Wildlife (WDFW) does not feel that "the current level of environmental review has enough information for making a threshold determination for a project with such a prolonged duration on the landscape". WDFW urges DNR to make a DS and require an EIS.

DNR is now abandoning its prior repeated demands for a thorough geotechnical slope stability study. DNR has previously identified the heavily faulted and fractured near vertical rock face that towers more than 800 feet above the proposed mining operations area as a very serious potential safety hazard. DNR has so far refused to provide any coherent explanation about what has changed to remove all concern of this hazard. Mining experts we have talked to have stated that working the talus below the rock face would be extremely hazardous and unsafe for workers and the area surrounding the mine.

DNR has not shared any asbestos site study results. We do not know if an adequate site study has been completed. If and when an asbestos site study has been completed, this information needs to be shared for public review and comment.

The noise study cannot be reviewed without an operations plan. Work areas, work area elevations, and equipment lists are required for a noise study. DNR has told us that they do not regulate mining operations yet this is incredibly important to the residents that live near the mine and even in the entire local valley due to the way sound carries so far and reverberates so clearly.

Internal documents obtained by SRA via a Public Documents Request shows that representatives from DNR have repeatedly minimized and misrepresented the scope and scale of the operation.

When we discovered this latest proposal that had been concealed from interested parties, DNR quickly sent out a highlights email stating "Mining consists of talus removal with a crane to pick boulders for local construction projects" and "Rocks will be sized to be transported via normal dump truck". We quickly discovered through public documents requests that the actual plan is to extract huge jettystone to be transported to Bellingham on 105,000+ pound haul truck for barging down the coast for ocean armoring projects.
Send to the email addresses below and refer to "Cascade Big Bear Mine #70-013279"
SEPA Center [email protected]
Hal Hart, Director of Skagit County Planning and Development, 360-416-1328 direct, 360-416-1320 main desk, [email protected]
Hillary Franz, Commissioner of Public Lands: [email protected]
Ana Shafer, Assistant State Geologist, Assistant Director of Surface Mine Reclamation, [email protected], 253-569-2307
Rian Skov, chief reclamation geologist, 360.704.0963, [email protected]
Joe Smillie, communications manager, cell 360.688.3392, [email protected] Responsible Official: Casey R. Hanell, State Geologist and Director, 1111 Washington St. SE, Olympia, WA 98504, 360-902-1439, [email protected]
Governor Inslee: Online comment form: https://www.governor.wa.gov/contact/contact/send-gov-inslee-e-message
For convenience, if you are using email, you can copy and paste any or all of these contacts in the "To:" field of your email program:
SEPA Center [email protected]
Hal Hart <[email protected]>, Hilary Franz <[email protected]>, Ana Shafer <[email protected]>, Rian Skov <[email protected]>, Joe Smillie <[email protected]>, Casey R. Hanell <[email protected]>