The Swinomish Tribe's Response to a Dismissive Letter to Skagit County From Kiewit's Attorneys
Nov. 4, 2020, midnight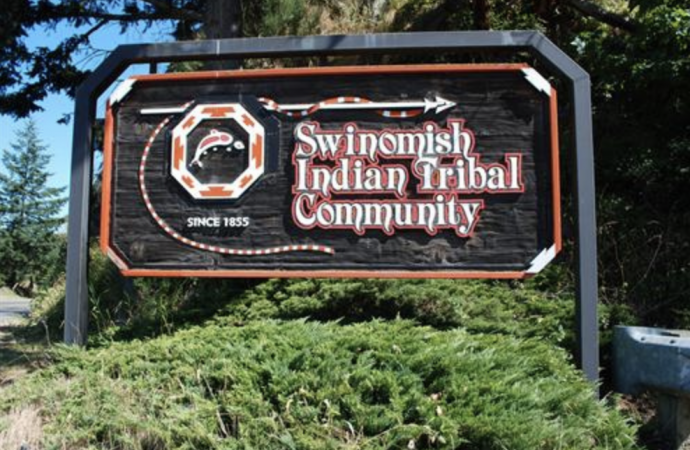 In the most recent batch of letters to Skagit County regarding an application by Kiewit Infrastructure Company for a special use permit to develop a quarry mine near Marblemount there is a letter from Kiewit's attorneys. The letter basically discounts or dismisses everything that's been written or said to the county in opposition to the quarry mine. Here is the letter to Skagit County from Amy Trainer, Environmental Policy Analyst for The Swinomish Tribe regarding that Kiewit attorney correspondence.
July 17, 2019
Dear Mr. Hart and Mr. Cooper,
The Swinomish Tribe has reviewed the letter from the attorneys representing the Kiewet Infrastructure Company to you and other Skagit County officials dated July 3, 2019 regarding Kiewet's proposed large quarry operation along the Skagit River at Marblemount. We provided two comment letters during the initial and extended comment periods raising a variety of concerns and unanswered questions, and are a party of record to this matter.
We write to you today to provide clarification regarding two assertions made in the July 3rd letter. First, on page 2 of the letter, Kiewet's attorneys assert that you raised questions "whether tribal consultation has occurred" to which they claim that "this has occurred and Kiewet has consultation letters, which have been forwarded to County staff." The Swinomish Tribe is unaware of any proposed or actual consultation with any member of our Tribe regarding the Kiewet proposal and we have not seen a consultation letter. We are aware of the general archeological report that was submitted for public comments, but that report does not constitute consultation.
Second, Kiewet's attorneys are dismissive of nearly all comments provided to the County, calling them "either repetitive by design to falsely appear voluminous, factually and/or legally in error." If Kiewet expects such a broad dismissal of their comments to carry any weight then they should be required to provide a technical response to each question. Many of the public comments we reviewed provided important factual perspective and raised basic questions that need to be answered, we believe, before this permit could be issued. One such comment was provided in our May 13, 2019 letter where we highlighted the issue of how Kiewet would transport the quarry stone once its trucks reach I-5. We assume that for this project to be cost-effective, Kiewet would barge the quarry stone to its destination, in which case "it will almost certainly interfere with the Swinomish Tribe's Treaty-reserved fishing rights which are legally protected property rights under the U.S. Constitution and federal law," as we pointed out in our letter. However, there is no mention of the transport issue in any of the materials provided by Kiewet, and no analysis of the location and frequency of anticipated barge trips daily, monthly and annually. Because of the likelihood of adverse impacts to our Treaty fishing rights, we believe this analysis must be incorporated into an Environmental Impact Statement.
We would welcome a staff-level consultation with you regarding concerns expressed in our letters and to gain a better understanding of whether the County agrees with Kiewet Company's proposal that an EIS "would provide no additional substantive technical information that Kiewet has not already provided or will provide if additional technical areas warrant study that the County can now identify." We disagree with Kiewet's position and firmly believe that an EIS is warranted under the present circumstances, both to address the numerous individual and cumulative effects that would arise from this proposal on our interests as well as those of our fellow Treaty Tribes and the dozens of neighbors who have provided comments.
Thank you for your consideration of our concerns. Please let us know when you might be available for an in-person meeting on this important matter.
Respectfully,
Amy Trainer, JD